Coffee & Conversation: LUCK is great in business, but CERTAINTY is better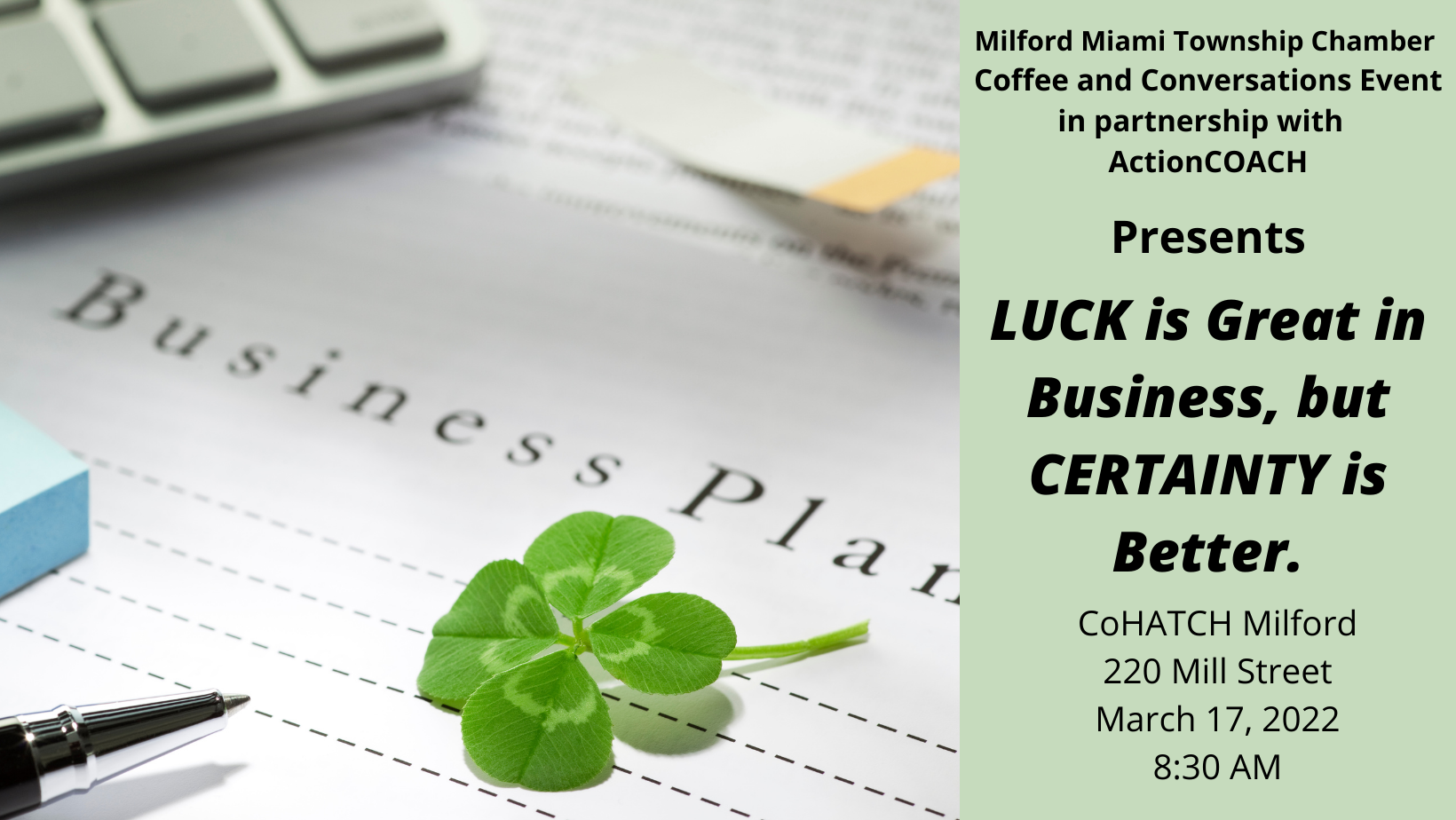 ** Luck may win you a door prize ?
Thursday, March 17, 2022
8:30-9:30 am
COhatch * 220 Mill St, Milford
Join our Luck is Great in Business, but Certainty is Better workshop and see how business owners like YOU get time back to do more of the things they want to do. You don't have to have the luck of the Irish. We'll share with you practical strategies, you can take and implement in your business right now – to help YOU!
•
Gain new perspective on building your business with certainty
•
Learn the proven recipe to simplify the complexities of business
•
Whether you're doing $300K or $3M in business the model for growth is the same
•
Leave with clarity and focus understanding where your business is and which action steps are next to tackle
Further in your journey? This workshop is great for succession planning and exit strategies.
Join us and bring a friend. The only Irish Luck you may need is to win a door prize!