THE CHAMBER PROVIDES
Support & Opportunities
By providing your business with the support and opportunities to reach your goals and streamline your business, we, too, reach our goals. 
Our benefits are divided into four broad categories: cost-savings; networking; marketing & support; and education. Visit our education portal for access to almost 300 high-quality business and personal development courses, open to anyone, provided on demand at a reasonable cost.
We hope you'll explore our benefits and see just how much the Milford Miami Township Chamber of Commerce has to offer. 
Networking is a little-loved key to business success. By getting your name out there and developing relationships, your business will grow organically – and often quite quickly! But networking can feel like a chore, which is why the Milford Miami Township Chamber has worked to make this important business activity fun.
We offer over a dozen opportunities each year (with more in the works) to connect with not only your fellow Milford Miami Township Chamber members, but with members from three other regional chambers as well. We also offer the opportunity to reach fellow Chamber members directly through our member software.
Perhaps most importantly, the Milford Miami Township Chamber provides referrals to those seeking your business services, whether by email or phone, or via our website.
Referrals from Milford Miami Township Chamber board members and staff
Quarterly Member Open House events held in interesting locations with fun themes
Monthly Morning Mixers with three other Chambers for regional networking
Online directory listing for easy search by those seeking your services
Member software to connect directly with other Chamber members
Use of the Milford Miami Township Chamber logo on your website and at your business location
Marketing & Support Benefits
How do you tell customers about your business? Through marketing, of course! Effective marketing can be challenging and expensive. Find the most effective way to spend your promotional funds!
The Milford Miami Township Chamber has marketing options to develop, promote, and enhance your business whether you are B2B, B2C, or a combination of both.  From advertising on our website and in our newsletter, to sponsorship opportunities at events that draw tens of thousands of people, to our Partners in Education program, we have ways to stretch your marketing funds while reaching potential customers all over the area.
And if you have a creative idea, or if you're stuck – talk to us, please! We are always happy to brainstorm to see where the Chamber can help. Because we're small and flexible, we very well may be able to make that special opportunity happen for you.
Advertising options on our website and in our newsletter
Free calendar listings for your events
Ability to market directly to other members
New business promotion & ribbon cuttings
Option to participate in Member Promotional Programs
Opportunity to sponsor community events
Use of the Milford Miami Township Chamber logo on your website and at your business location
Partners in Education program to reach and develop young people for your future workforce
Balancing the sheet by not only growing revenue but by reducing expenses is just smart business.
If you offer your employees health insurance (or want to offer it); pay workers' compensation fees; use cell phones; buy office supplies and do a lot of printing – you could find that the very reasonable cost of membership in the Milford Miami Township Chamber is easily be offset by the expenses you reduce in our cost savings programs.
Group health insurance plans benefit over 70% of businesses, on average, and many members find they more than pay out their membership just by joining our health insurance program. Sedgwick provides employers the chance to reduce their unemployment insurance rate – saving hundreds or even thousands. The Milford Miami Township Chamber's discount with Office Depot provides up to 75% off on copies and 5-20% off on supplies. The SOCA energy program saves you on your business AND home energy – often at rates lower than other aggregates. And these are just a few of the extensive cost savings options you receive from membership with us.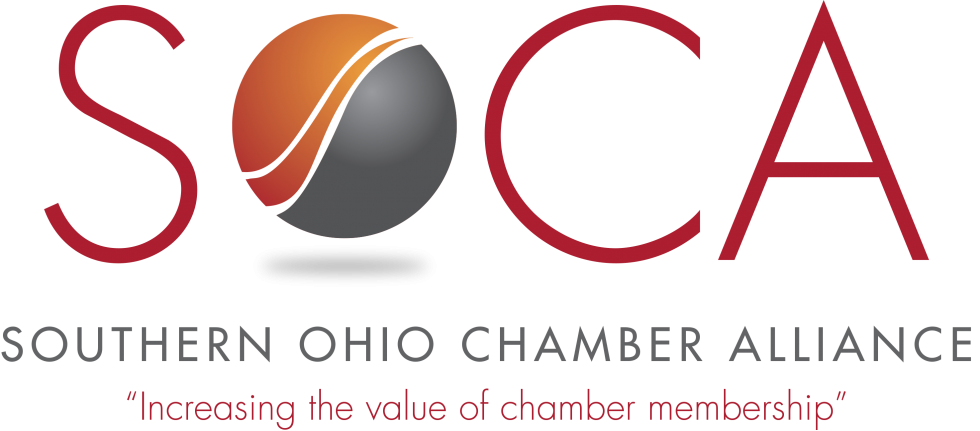 Many of our cost-savings benefit are provided through our membership with the
Southern Ohio Chamber Alliance (SOCA), an alliance of small chambers across the state.
ActionCOACH discount
| | |
| --- | --- |
| | Discount to ProfitCLUB Mastermind, a peer-to-peer coaching program designed for emerging business owners as well as leaders and managers who are ambitious and want to grow. |
BWC insurance discounts
| | |
| --- | --- |
| | Save hundreds or even thousands on your workers comp insurance through this group rating program |
Certificates of Origin
| | |
| --- | --- |
| | Save time & money with electronic Certificate of Origins verification through the experts, the American World Trade Chamber of Commerce. |
Credit Card Processing Services
| | |
| --- | --- |
| | Reduce the cost to provide credit card services to your customers with Elavon. |
Cultural Competence Assessments
| | |
| --- | --- |
| | 50% off for up to five assessments with the Intercultural Development Inventory. |
Discounts from Other Members
Chamber Members support Chamber Members through special, exclusive offers.
Email Marketing Services
| | |
| --- | --- |
| | Up to 25% off Constant Contact email marketing and other services – even if you're a current Constant Contact customer. |
Energy Discounts for Businesses & Homes
| | |
| --- | --- |
| | If you use Duke Energy, you can receive up to 20% off energy usage for your business or home. Community Energy Advisors will provide a free evaluation with recommendations of how to save. |
Energy Sustainability
| | |
| --- | --- |
| | A comprehensive menu of energy-related sustainability solutions for your homes, small business, and large commercial operations. Assistance in running your operations more efficiently and finding affordable ways to reduce your carbon footprint. |
Everything Cincy
| | |
| --- | --- |
| | Receive up to 40% off an account on this one-stop shop for Cincinnati residents looking for the best deals, to-do's, and job openings. Their website and newsletter reach tens of thousands each week. |
Group Health Insurance
| | |
| --- | --- |
| | See if you qualify to receive exceptional group rates on health, dental, and vision insurance, plus disability & life insurance. Even sole proprietors can now qualify! |
HR Support
| | |
| --- | --- |
| | HR support, from employee manuals to one-on-one consulting, through strategic HR inc. |
Identity/Legal Protection
| | |
| --- | --- |
| | Ensure you are protected in the case of identity theft and other legal issues. |
Office Depot Discounts
| | |
| --- | --- |
| | Save up to 75% on printing and 5-20% on many items in store. |
Printing Discounts
| | |
| --- | --- |
| | 20% discount on your first order from Minuteman Press (new customers only). |
Retirement Review & Recommendation
| | |
| --- | --- |
| | Free retirement review for your business/ employees or your personal retirement plans. Brand-new options allow any size company to take advantage of retirement options previously reserved for only large companies. |
Self-Insured Workers Comp
| | |
| --- | --- |
| | If your group rating is too high, self-insured workers comp may be for you through the Hunter Consulting/Teamworx PEO (Professional Employer Organization). |
Shipping Discounts
| | |
| --- | --- |
| | Save 25-45% off FedEx shipments, various discounts on freight shipping. Save even if you have an existing FedEx account. |
SurveyMonkey Surveys
| | |
| --- | --- |
| | If you only have need of a couple surveys a year, take advantage of paid SurveyMonkey features without spending the money yourself. |
Technology & Website Discounts
Exclusive discounts for all of your technology & website needs.