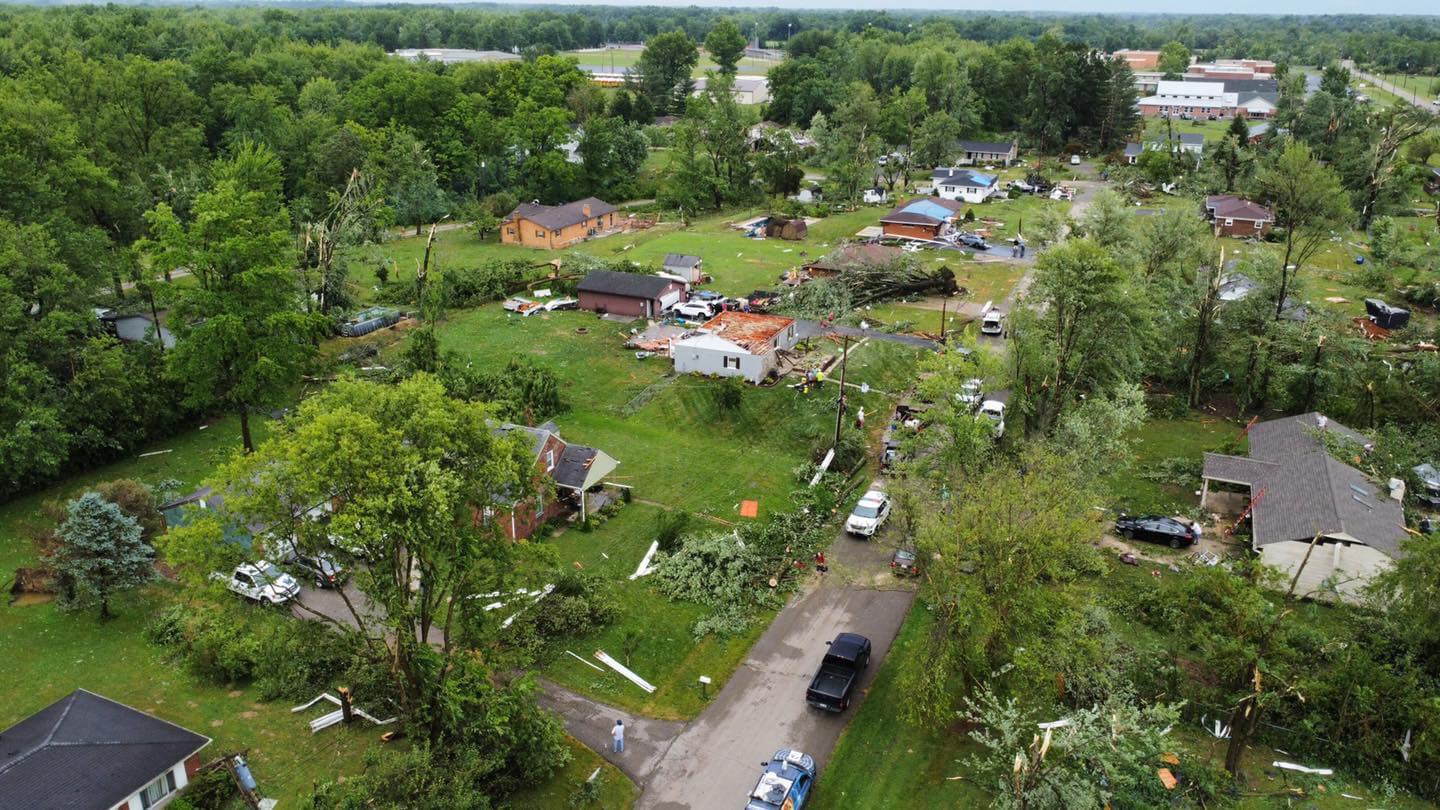 Yesterday, a tornado ripped through Goshen, destroying homes and businesses. Thankfully, Goshen Township Administration has reported only 2 confirmed injuries and no deaths.
With power down in much of the area, including at the Administration building, Fire & Police stations, and with personnel focused on helping address needs, it is hard to get questions answered.
Please follow Goshen Township Administration
for updates on status and needs.
Clermont County EMA is collecting a list of available volunteers; volunteers must register with the EMA. Any group or organization looking to volunteer should call the Hotline at 513-735-8500. In addition, f
unds are and will be needed, as well as food, water, and other personal items. If you would like to donate, please check the options listed on the Administration Facebook page.
The
Goshen Lions Club
will be working in the community to help where needed. Your donations are appreciated and will be allocated where needed most.
A shelter is available at Goshen High School; there is food & water available there. Kroger is hoping to re-open today. For emergencies, call 9-1-1. For non-emergency, unmet needs, County Emergency Management is staffing the number 513-735-8500.
We're with you, Goshen ❤️🙏🏽
#goshenstrong