Helping our members hone their skills – or learn new ones! – is an important part of supporting their continued growth. It's important to us that we provide those opportunties and ensure topics are going to help you. If there is a topic you'd like us to address, please feel free to get in touch at [email protected]
Feed Your Mind: Eastside
Chamber Lunch Series
MMTCC Coffee & Conversation and
Topics at Twelve
A new program for 2023, Feed Your Mind is a collaboration between the Anderson, Little Miami River, Clermont, and Milford Miami Township Chambers. We each will be hosting a session this year – plan on coming to all and enjoy a delicious lunch to feed your body, while our interesting speakers feed your mind!
Time: 11:45 registration; Noon-1 program/lunch.
Cost:$25; includes lunch. For special dietary needs, please notify [email protected]. 
February 14, 2023
Mental Health in the Workplace
Presented by 1N5
Hosted by Anderson Area Chamber of Commerce
Location & registration TBA
We will be continuing our Coffee & Conversation and Topics at Twelve programs from last year on off months from Feed Your Mind. Coffee & Conversation are our traditional education sessions – presentations on topics that are applicable to business today. 
We have a new twist on Topics at Twelve: instead of traditional education sessions, these will be panel discussions covering what is happening in our area.
Both Coffee & Conversation and Topics at Twelve are free sessions. Lunch may be purchased to enjoy during Topics at Twelve. Look for more info on both of these.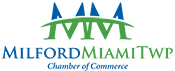 Copyright © 2021 All Rights Reserved.